Grabba, also known as grabba leaf, is a premium grade tobacco leaf. It is often used as a wrapper to roll your own cigars. Grabba is very popular among herb smokers who use the leaf to roll their joint, spliff, pot or blunt. A quality leaf is pliable enough to roll a cigar without cracks, creases, or breaks.  Likewise, any premium Grabba is smooth in texture and can bend, folded, rolled, and twisted. These are the qualities needed make a nicely rolled joint for smoking.
Grabba tobacco leaf is historically associated with Jamaican herb smokers. Stories have it that the name "Grabba Leaf" came from smokers saying "let's GRAB-A- LEAF" of the tobacco plant. The name is now linked with various varieties of tobacco plants such as the FRONTO tobacco leaf. (Read more on Grabba leaf vs  Fronto Leaf). Names such as Red Rose and Red Herring, are different types available. Here is a list of stores that carries the Grabba leaf near me.
QUALITY MAKES THE DIFFERENCE

First, an essential ingredient of the Original Grabba tobacco leaf is its quality. For instance, most premium tobacco is grown in Central America and the Caribbean. These regions have a rich history and tradition of growing excellent tobacco plants. The Original Grabba brand is handled with care by expert growers and master blenders. These experienced cultivators grow, cure, and produce the best all-natural leaves. 
Additionally, the leaves are dark, unblemished, rich in color, and without harmful chemicals. As a result, this high-quality leaf burns slow for a mellow and enjoyable-tasting smoke. Due to the demand, it is available in different sizes and by various companies. Its purchased by the pound, as a full leaf and also a smaller sized precut grabba wrap.
Along with using it as a wrapper, the leaf is sometimes crushed and blended with the herb of choice. The mixed blend, considered by many to be the ultimate smoke, provides an an amazing head high. Original Grabba, with its exceptional quality, provides customers with the very best leaf. Above all, this leaf is for the user seeking an elevated smoking experience. 
In conclusion, it is a safe and enjoyable product. We remind consumers that tobacco contains nicotine and nicotine is an addictive chemical.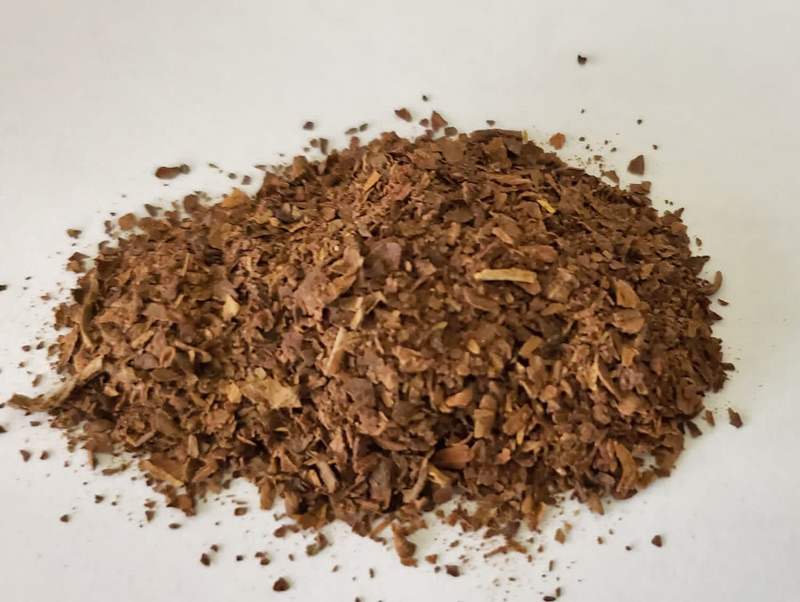 As a warning reminder, tobacco contains nicotine and nicotine is an addictive chemical.  Our product is not for sale to minors. Some states such as California require package carry the warning that "this product can expose you to chemicals including tobacco smoke, which is known to cause cancer and birth defects or other reproductive harm".
To purchase this product you must be at least 18 years old.