"Our Grabba tobacco leaf wrap has the quality normally reserved for the finest cigars".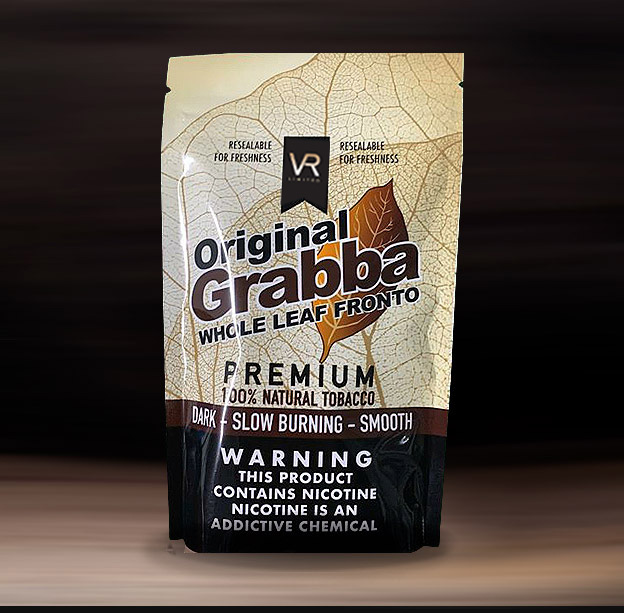 Grabba Tobacco Whole Leaf
The Grabba whole Leaf is the full-size, single leaf of the high grade tobacco plant. The leaves are impressive in size, quality and texture. Each leaf can easily roll 10-12 cigars, depending on the size the user prefers. An impeccable smoking leaf that provides more Grabba blunt for the money. A leaf to enjoy and it is package in a resealable pouch to maintain freshness.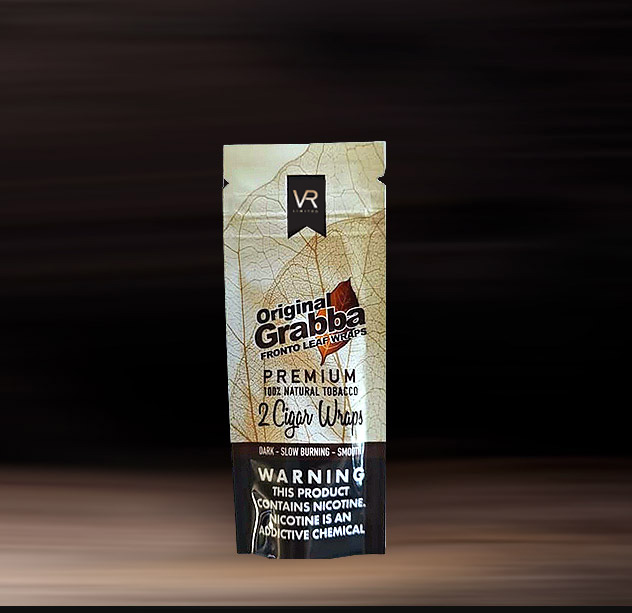 pre-cut Grabba Tobacco Leaf Wraps
Our Grabba pre-cut leaf wraps come with two blunt-sized cigar wraps per pack as a result It is a money-saving way to purchase this high-quality Grabba. Each wrap is cut from the highest quality tobacco leaf and perfectly sized for a small cigar. No annoying veins or holes, therefore this is ideal for quick and easy rolling of your Grabba blunt.  Similarly, it is popular with smokers.
100% Premium Grabba Tobacco Leaf
Our Grabba is a blend of the highest quality leaf, a unique curing process, time, and done by master blenders only. As a result, Original Grabba users are almost cult-like in their love for this tobacco leaf. Above all, it is often referred to as the best Grabba. 
Dark brown color
Silky smooth texture
No rips and hardly no holes
Mellow rich flavor
Better Quality, Better Smoke!
Original Grabba roll-your-own tobacco (RYO) leaves are specially grown, harvested, and cured to enhance the rich chocolate color and distinctive flavor. Therefore, the leaves are fresh and not dry, brittle, or crumble like some other brands.
These are the hottest thing smoking man! My boy just hook me up with this leaf. Firstly, shout out to the Original Grabba people and I am telling you get these! This is what you want. Moreover, If you smoke Woods or Leaf or things, then you need to fuck with these..
Whats good man! I had to grab that good Original Grabba. It's the best one around therefore if I were you, I would certainly grab this. After that, you will always always use them.
This is the real shit. Best Grabba leaf I have ever tried. In other words, you should try it too.
WE wold like to hear from you
Your satisfaction matters and we hope you will share your experience with us